Pasture Song by Nancy Winship Milliken at deCordova Sculpture Park, Lincoln, MA Wood, nylon netting, horsehair (re-claimed cello bow hair) 15 x 17 x 1.5 feet
"Defining her art as "contemporary pastoralism," Milliken is inspired by our age-old relationship to nature as a way to consider ecological questions in the present. She creates environmental and site-specific sculptures in both urban and rural settings using natural materials like sheep's wool or mud from pasture fields. Her pieces interact with the environment and are activated by ephemeral forces such as wind, rain, and sun, calling attention to the textures, odors, and movement of natural materials composed in formally simple structures." ( quote from deCordova website listing of art in the Sculpture Park )
"Thousands of re-claimed cello bundles have been hand tied to netting presenting movement in the wind, loosening the material from its former task as cello bows allowing the horse hair to play in the breeze, closer to the way it moved on the horse. The netting has been arranged to expand and contract with the wind, like a cycle of breath, giving life to the flattened form we created."  ( quote from Nancy Milliken Studio about Pasture Song)
Time-sensitive Connections
Pasture Song at deCordova, was originally scheduled to depart this summer. What great news that it will stay another year! I'm glad to have more time to share and post about this captivating art.
Meanwhile another time-sensitive matter spurs this post about Nancy Milliken's work. That is Earth Press Project: Witness, which calls on all of us to each offer one word that might be imprinted in an adobe block of earth for an installation at Minute-Man National Historic Park in Lincoln very soon. Information and images below are pasted in from The Umbrella Community Arts newsletter:
Earth Press Project: Witness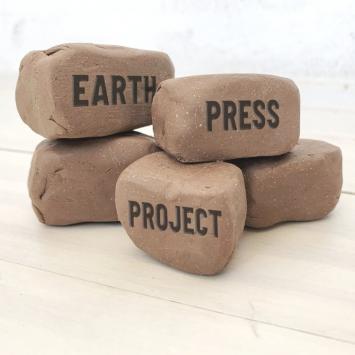 Earth Press Project: Witness invites communities across America to contribute to a participatory public art project to be displayed at the Minute Man National Historical Park (MMNHP) in Massachusetts, September 1 – November 1, 2019.
In partnership with the Umbrella Community Arts Center, MMNHP's Artist-in-Residence Nancy Winship Milliken Studio, invites participants to submit a one-word response to the question, "What change would you like to witness today as inspired by or in response to the events that took place on this historical landscape?"

For more about these and other features of Nancy Winship Milliken's artwork, go to